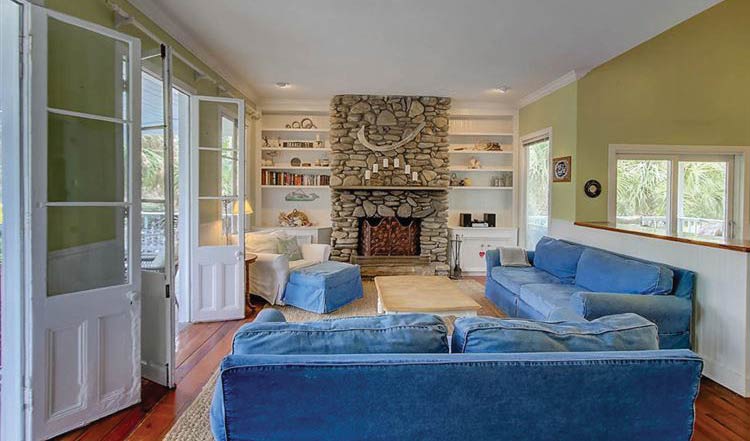 Living in a house close to the beach is a dream come true for most people. Sometimes, the proximity to the water inspires owners or architects to create homes that are truly exceptional masterpieces, serving as a reflection of the people who live there. There is one such house now for sale on Sullivan's Island with a unique history behind it, filled with great memories of three generations and ready for a new family to call home.
Skip Scarpa, along with his mother, Carolyn Neal, own 2102 Atlantic Ave., a one-of-a-kind home featuring various configurations and built with multigenerational living in mind.
The ties to this home began for the Scarpa family back in the 1950s, when Skip's father was only a teenager.
"The Baker family owned this house, and my dad's friends lived here, so he spent a lot of time on Sullivan's Island back then," Scarpa said. "My dad loved this place. When he was 15, he told Dr. Baker that if he ever sold the house, he wanted to buy it. It's funny how he projected his desire to live on Sullivan's Island so long ago, and it actually happened."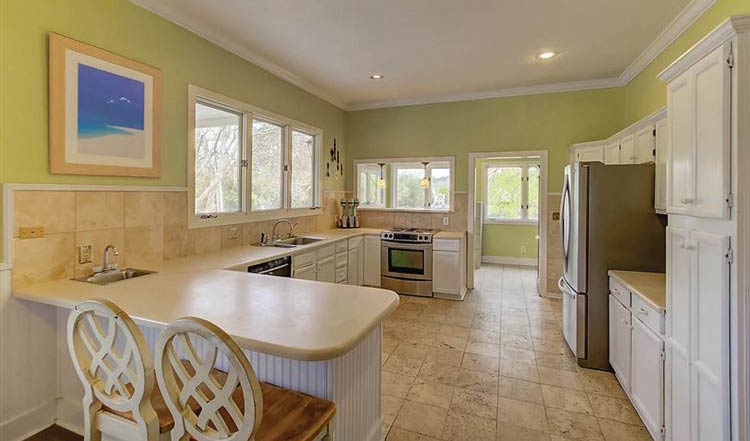 Purchasing the home from the Bakers in 1969, the Scarpa family began a life of tranquil island living, enjoying their own personal tennis court located on the property and, of course, using the beach as their playground every day.
"We're 200 feet from the beach path. I grew up coming out here, enjoying the creeks and the beach. And now with my kids, it's made them who they are. Our two sons play tennis, and our two daughters are competitive surfers," Scarpa said. "You really could say it's a result of living here on Sullivan's and the lifestyle this house allowed us to have."
Like so many others, when Hurricane Hugo hit in September of 1989, the old house was destroyed.
"It was actually pushed onto the tennis court," Scarpa said. "So the house was rebuilt based on the design of six homes located on front beach of Kiawah Island. The house was rebuilt so well that the building inspector said if there was ever another storm like Hugo to let him in."
"I think what makes this house special is that it's meant for families who genuinely want to share their life with their kids and parents," Scarpa added. "It's perfect for that. And you couldn't reproduce this house now. It was rebuilt before lot size restrictions were put in place."
Living on Sullivan's Island with its wide-open beach and close-knit community, Scarpa said it's unlike living anywhere else: "It really is a special place."
Represented by Dunes Properties, the listing agents, Betty Poore and Vannessa Carter, agree that the house is unique and offers an exceptional island-living lifestyle.
"It's perfect for a large family to own together," Carter said. "Grandparents could live on one side, or it would be great for those who want space for college-age kids."
"This is a home that many families wish they had," Poore added. "The floor plan offers flexible living arrangements for generations of family under one roof. What could be better?"
For more information about this beautiful house, please visit www.BettyPoore.com and click on featured properties.