It was obvious when the votes were counted that the residents of Sullivan's Island had decided to take the town's government in a new direction. None of the four winners have served before on the Town Council, while both incumbents were denied another term.Though Sarah Church, Mark Howard, Rita Langley and Bachman Smith IV all are new to the Council, none of them are entering the realm of unpaid public service for the first time. They all have given their time and talents to various boards, causes and organizations, both on and off the island of around 1,900 permanent residents.
They agree generally on the major issues they must deal with in the coming years as they strive to balance their efforts to maintain Sullivan's Island as a laid-back, residential town with the island's ever-growing popularity. And they all agree that there's no place else they'd rather live.
SARAH CHURCH
"We'll see how thick my skin can get."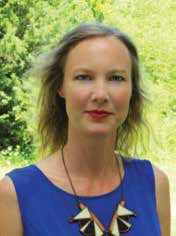 Sarah Church is the only new member who won't be on the Council for four years. She'll serve the final two years of the term originally captured by Pat O'Neil, who was elected mayor after the death of Mike Perkis. She grew up on Sullivan's Island, graduated from Bard College in Upstate New York and lived in New York City, Los Angeles, Charleston and Mount Pleasant – and traveled through Asia – before returning to her roots.
"We moved back six years ago when our oldest daughter was ready to start elementary school," said Church, who also attended Sullivan's Island Elementary.
Since making her way back to the island, Church has served the town and school district in several ways, including on the Board of Zoning Appeals, as Sullivan's Island Elementary School PTA president and on the School Improvement Council.
Sarah Church on the Issues:

Accreted land:
"We need a management plan in place."
Parking:
"Some kind of managed parking plan is critical."
A new direction:
"The Council had reached a point of gridlock. We couldn't get anything done. People were frustrated because nothing was happening."
Church, 43, had never before sought a political position She said she is leaning toward seeking re-election in two years – maybe.
"We'll see if they eat me alive or not. The Town Council gets a lot of scrutiny. We'll see how thick my skin can get," she commented, adding that she has no political aspirations beyond the Council.
What does the future of Sullivan's Island look like in Church's mind?
"Whatever we shape it to be," she said. "We can put our heads together with a fresh perspective and make some progress."
"We've been able to obtain a unique lifestyle," she went on to say. "It's residential, not a beach town, and we have one of the best schools in the state. All these things work to make this a very special place to live."
MARK HOWARD
"A moment of maturity."
Mark Howard, 63, has lived on Sullivan's Island his entire life – except the time he spent at Belmont Abbey College in North Carolina – but it wasn't until recently that he experienced what he called "a moment of maturity." He decided it was his responsibility to get involved, so he started attending Council meetings. His efforts to land a seat on the Council fell 32 votes short in 2011, so he served on Sullivan's Island's Design Review Board prior to his successful Council campaign this year.
Howard, a landscaper by profession, said one of his first priorities will be to change the law that reduced the number of readings for an ordinance to pass from three to two.
"The Council was trying to streamline its workload and get things moving, and they did a great job," he com-mented. "But there's not enough time to notify the public. That's cutting 30 days out of public input."
Mark Howard on the Issues:

Accreted land:
"The new Council needs to put together a management plan for accreted land."
Parking:
"We need to get ahead of IOP and deal with it ourselves."
A new direction:
"It was a wave election. The people were saying 'Let's give the new mayor a new Council and see what they can do.'"
Howard is aware that as a member of the Council he might have to make unpopular decisions. As an example, he cited the plan to regulate rental property on the island.
"It wasn't popular with some people, but it was wise in the long-term," he remarked.
Howard said he probably won't seek another term on the Council, but he would like to deal with topics besides the obvious issues of parking, growth and accreted land. He cited the construction of Sullivan's Island's new Town Hall, which was scheduled to get underway in June, as well as financial help for the Battery Gadsden Cultural Club and the Island Club.
Howard said one of his goals as a member of the Council will be to maintain his hometown as a single-family residential community.
"We have great natural resources and a great school," he pointed out. "It's difficult to improve Sullivan's Island."
RITA LANGLEY
"We're not making any more beach."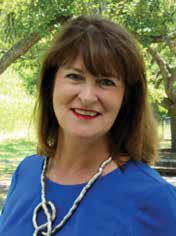 Rita Langley experienced the wonder of democracy firsthand, and it affected the way she will serve the people of Sullivan's Island during her four-year term on the Council.
Langley, a native of York, South Carolina, arrived on the island in 1991, and, a year later, she and her husband decided that living in a monument to history would be an excellent idea. They bought the Post Quartermaster building, located next to the old Town Hall on Middle Street, and have been renovating it ever since.
She found out a few years ago that developers wanted to build condominiums in the neighborhood when one of her friends happened to attend a Council meeting. That's all it took for Langley and others to launch what she described as "a crusade all around town." Members of the Council listened to their constituents and the condo plan was squelched. It was "democracy at its best."
"If an issue influences a specific neighborhood, I'll talk with the people who live there to get their opinion," she said. "We've got to get better at communicating."
Rita Langley on the Issues:

Accreted land:
"It's been going on for 20 years. The whole thing has to be looked at again."
Parking:
"Congestion is an issue because we're so popular. Everyone is moving here."
A new direction:
"The people wanted new leadership. I don't see it any other way. We needed a change."
Langley, who is 63 and taught gifted and talented students for 30 years, had never before run for political office. She retired six years ago, but, until this year, continued to teach one day a week.
In addition to the major issues facing the Council, she said the town should consider providing financial help for the Island Club and pointed out that major work must be done on the sewage treatment plan. She added that zoning changes might be necessary as well, asking, "What do we want the commercial district to look like in 20 years?"
As for the future of Sullivan's Island, she said it looks bright but crowded.
"Property values are going to continue to go up. We're not making any more beach," she said.
BACHMAN SMITH IV
"Today's issues are not tomorrow's issues."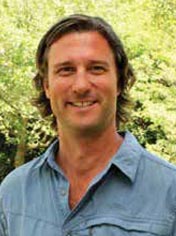 Bachman Smith IV used to joke about someday being the mayor of Sullivan's Island. He never acted on his political aspirations, however, until he decided that "perhaps there's something I can do for the island."
Smith, now 45 and an attorney, grew up in downtown Charleston, but his parents owned a home on Sullivan's Island.
"I've been on and off the island since I was 10," he said. "I loved the island as a kid, and I love it now."
Smith, who has lived on Sullivan's Island with his wife and children for the past four years, did his undergraduate work at the University of the South in Sewanee, Tennessee. After eight years as a high school English teacher, he earned his law degree at the University of South Carolina.
Bachman Smith IV on the Issues:

Parking:
"Congestion is one of the prices you pay for living in Sullivan's Island."
A new direction:
"There was frustration with the way things were going. It was time for a change."
Infrastructure:"The water treatment and wastewater facilities must be addressed, and the new town hall might need a new roof in 20 years. We need to be ready for that."
With his teaching career behind him, he said he longed to do something meaningful. He remembers hearing a story on the radio about domestic violence. He Googled the subject, found My Sister's House and became a volunteer and later a member of the board. He also was a member of the board of the South Carolina Chapter of the U.S. Green Building Council, chairing the state chapter in 2014.
When he left the board of both organizations, he had the time to dedicate more of his volunteer work to Sullivan's Island.
"Now seems to be the right time," said Smith, who was on the island's Board of Zoning Appeals for two years. "I'm happy to work in a community that is small enough where I can make a difference."
Smith cited accreted land, the town's water treatment and wastewater facilities, parking and longterm planning as issues he and his fellow Council members will have to deal with. He warned, however, that "Today's issues are not tomorrow's issues. At one time, the dog leash law was big and the new school was big."