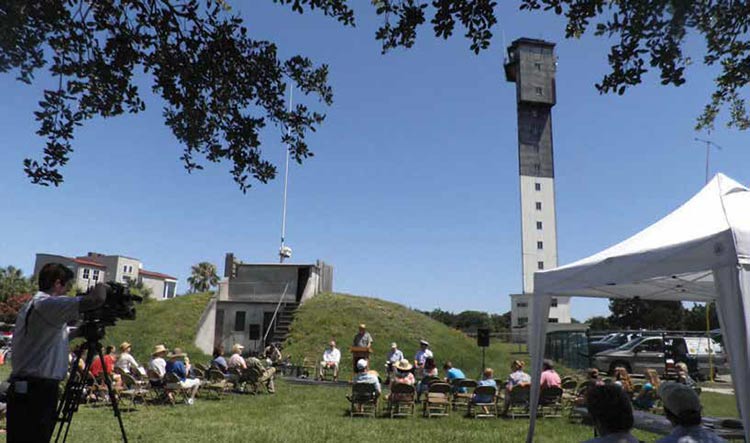 Darkness envelops your nautical world. You search the horizon for a familiar site, and suddenly you spot the signal that convinces you all is well. A pair of 30-second flashes of light emitting from a structure erected more than half a century ago tell you that you are approaching the shoreline of Sullivan's Island.
The last major lighthouse built in the United States was put into operation on June 15, 1962, on Sullivan's Island. Technologically advanced for its time, it featured a 28-million candlepower beam, a service elevator and air conditioning. Built in a triangular rather than circular shape, it is framed with steel girders covered by aluminum alloy siding. Its unusual design was chosen so it could withstand winds of up to 125 mph. In 1989, Hurricane Hugo pounded the Carolina coast, leaving behind a path of utter destruction. The Sullivan's Island Lighthouse stood tall.
Each lighthouse has its own flash characteristics and paint design, known as daymarks, and the Sullivan's Island Lighthouse has stood proudly in its current colors of black and white for several decades. Originally, the lighthouse was red, orange and white.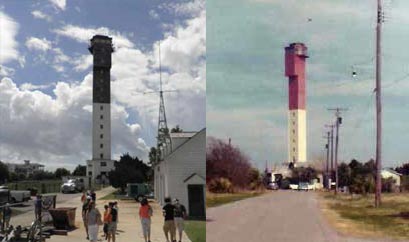 Now operating at 1.2-million candlepower, it is visible 27 miles offshore. In 2008, the lighthouse was transferred to the Fort Sumter National Monument and is now maintained by the National Park Service, though the U.S. Coast Guard continues to care for the light and lanterns.
The interior of the lighthouse is closed to the public due to hazards, but visitors can walk the perimeter and learn from the educational panels located throughout the property.
Open houses are held several times a year, giving visitors the opportunity to learn and experience more. The grounds are open at the historic U.S. Coast Guard District established in 1894, a World War I-era bunker, carpenter shop and living quarters.
"The open houses are staffed by about a dozen volunteers," said Antoine Fletcher, National Park Service ranger who works the Sullivan's Island Lighthouse. "My main goal regarding the lighthouse is to make more people aware of it and have a more diverse group visiting it. From first-graders to individuals who are 100 years old, I want them all to come out and enjoy because it is really cool. It is like walking back in time to the rich maritime history of Charleston."
Tammy Wright and her husband have served as volunteers at the lighthouse for more than six years.
"It marvels me to think about all that lighthouses have witnessed. Also, the history of the people who manned the lights and the hardships they had to endure are very interesting," said Wright.
All involved with the Sullivan's Island Lighthouse have one common goal, and that is to raise more money for the project.
"Awareness, awareness, awareness is the key to getting the lighthouse in better shape and open more often to the public," said Fletcher. "People need to have a vested interest in order for us to raise money and keep it looking nice. It would be nice to present the lighthouse as it was in the 1960s. It just takes time and a little community help."
To learn more about the Sullivan's Island Lighthouse, visit www.NPS.gov. If you are interested in becoming a volunteer, stop by the visitor center at Fort Moultrie or at the Pinckney National Historic Site on Long Point Road in Mount Pleasant.