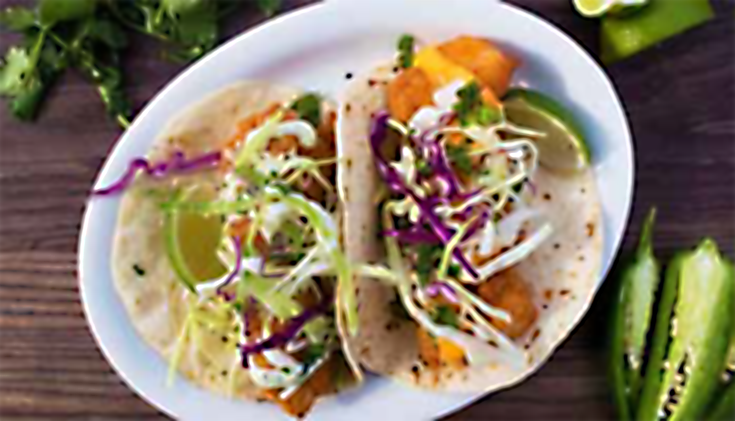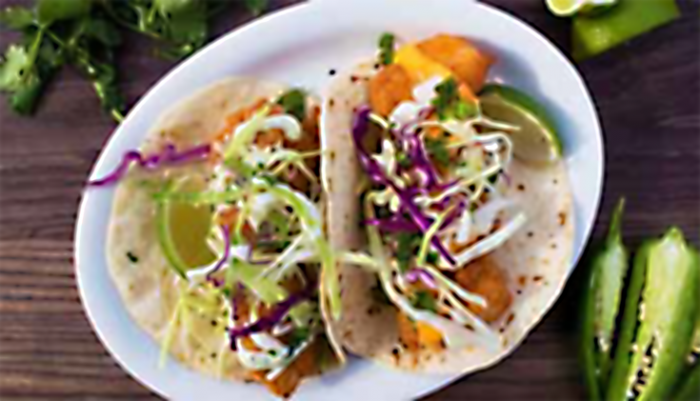 For such an intimate community, the restaurant scene on Sullivan's Island is top-notch. In the mood for fine dining? How about gourmet pizza? How about tacos with fresh salsa? How about a cheeseburger named after a poet? How about wings with a side of Guinness? Whatever you happen to be craving, it's available on Sullivan's Island. We've put together a list of our favorite spots, as well as some reviews to go with it. We hope you'll find it useful in choosing a spot for lunch, dinner, brunch or dessert. Remember, food is the second most important pleasure in life – after a day at the beach.
For even more choices, visit SIEateries.com.

BeardCat's Sweet Shop offers some truly unique gelato flavors, such as olive oil. Milkshakes, ice cream sandwiches and glutenfree red velvet cake is even offered at this truly outstanding neighborhood spot. Cuisine: Desserts and frozen sundries.
2063 Middle St. (downstairs) • 843-416-5020 • www.beardcatsweetshop.com
---

Dunleavy's Pub is proud to be a part of an endangered species, the family owned and operated business. Please enjoy their hospitality and know that they are grateful for your patronage. Cuisine: American/pub.

2213 Middle St. • 843-883-9646 • www.dunleavysonsullivans.com
---

GoGo Greens is just the sort of place you would frequent when looking to rev up your overall health. Pick up a green juice to enjoy while shell hunting, or order up the flavorful kale salad and add in a protein like perfectly seasoned salmon to make flavors pop. Avocado toast and acai bowls are among the prized items at this bright addition to Sullivan's Island. Cuisine: American/health conscious.

2213 Middle St. • 843-793-4055 • www.facebook.com/Sullivansgogogreens
---

High Thyme is a favorite spot for the locals in the heart of Sullivan's Island, offering dinner as well as Sunday brunch and live music. Creative tapas, fresh seafood and a great wine list keep regulars coming back. Cuisine: American.

2213-C Middle St. • 843-883-3536 • www.HighThyme.com
---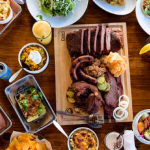 Home Team BBQ is a popular spot for delicious woodfired chicken wings, extensive libation options and plenty of live music. You'll find a variety of dishes made from fresh ingredients, from starters and salads to tacos, sides, sliders, sandwiches and wraps. Cuisine: American/ barbecue.

2209 Middle St. • 843-225-7427 • www.HomeTeamBBQ.com
---

Mex 1 Coastal Cantina's motto is "drop in and chill out." If you are looking for some of the most delicious queso around, look no further. With a beachy, surfer aesthetic, this place will make you think you've landed in SoCal. Be brave and order the "Mex1can Ashtray" – a Tecate topped with fresh lime juice, hot sauce and black pepper (shot of Tequila optional!) Cuisine: Tex/ Mex.

2205 Middle St. • 843-882-8172 • www.mex1coastalcantina.com
---
Poe's Tavern is located two blocks from the beach on beautiful Sullivan's Island. It's named for Edgar Allan Poe, who, at the age of 18, enlisted in the Army and called Sullivan's Island home. They're best known for great burgers and drinks. Cuisine: American.

2210 Middle St. • 843-883-0083 • www.poestavern.com
---
Sullivan's Restaurant is a favorite hole-in-the-wall for home-cooked Southern favorites. Stop by after church on Sunday for their scratch-made desserts and famous seafood platters. Open for dinner seven days a week, plus weekend brunches. Cuisine: Southern/home cooked.

2019 Middle St. • 843-883-3222
---
The Co-Op is a casual grab-and-go deli and grocery. A great option for lunch and breakfast, this quirky and cozy spot provides wonderful service and a well-chosen wine selection. Cuisine: American (breakfast/sandwiches/wine).

2019 Middle St. • 843-882-8088 • www.thecoopsi.com
---
The Obstinate Daughter is a name in homage to the Revolutionary War history of Sullivan's Island. Open for lunch and dinner as well as Saturday/Sunday brunch. Cuisine: Italian/pizza/seafood.

2063 Middle St. • 843-416-5020 • www.theobstinatedaughter.com