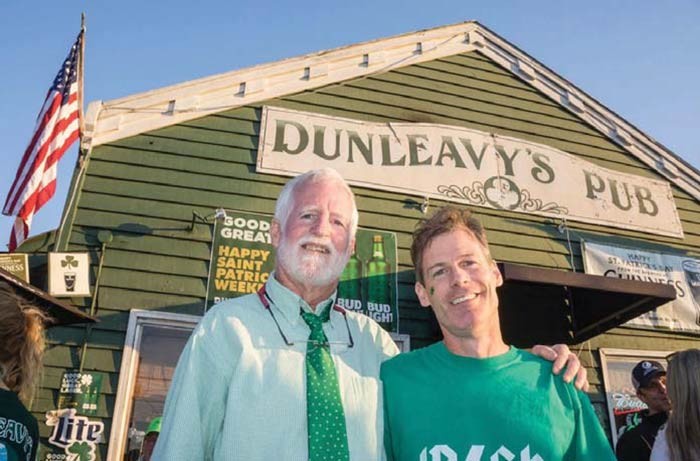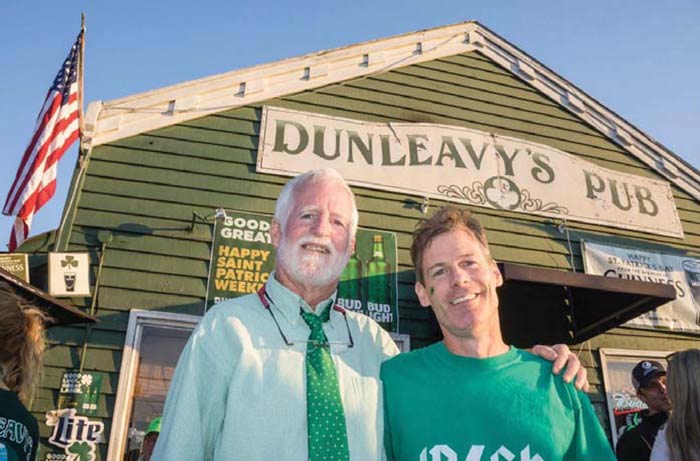 On the heels of a wildly successful St. Patrick's Day, Dunleavy's Pub is throwing a party on Saturday, April 15, in honor of its 25th anniversary. With live music starting at 2 p.m., this family owned and operated business plans on an all-day celebration.
"We're really excited about making it a quarter century," said owner Bill Dunleavy, who opened the restaurant and bar with his sister, Patti, in 1992.
Ideally located in the heart of the action on Sullivan's Island, Dunleavy's Pub thrives as an attractive destination for curious newcomers and seasoned regulars with its lively atmosphere, outdoor seating, fun décor – for example, 5,000 beer cans – and, most importantly, outstanding service.
"Once people come to the pub, they're not a stranger the second time," said Bill. "We built our business on being friendly and catering to the public."
The Dunleavy family has always made it a point to give back to the community that has given them so much support. Each January, the restaurant sponsors the island's annual Polar Plunge. The most recent event marked 23 years, and it raised more than $23,000 for the Special Olympics. They are also a family-oriented establishment, a place where parents feel comfortable bringing their children. Bill said families would stop by in the afternoon after school and kids would get a soda and popcorn – as long as they told about one thing they learned in school that day.
This spring, the restaurant is upgrading its kitchen equipment and introducing a new menu with items such as Mahi Mahi tacos and a Southwest chicken salad, in addition to its famous grilled wings, popular burgers and classic sandwiches.
Of course, what would an Irish pub be without an impressive bar? With 14 beers on tap, Dunleavy's Pub serves a variety of local brews, including Holy City and Palmetto Brewing Co. According to Bill, Guinness Stout is their biggest seller and, in case there was any doubt: "We pour a proper imperial pint."
Today, Bill works with his nephew Jamie Maher, whom he hired to run the day-to-day operations of the business. And Bill credits Jamie for shaping Dunleavy's Pub into a local institution through his hard work and dedication to their customers.
"I can't emphasize enough how fortunate we are to have such an amazing clientele," Bill said.
Despite the restaurant's success and longevity, Bill admitted that he still has to pinch himself sometimes to be so fortunate to live in the paradise of the Lowcountry.
Although the family originally hails from the Northeast, four of his seven siblings now live in the Charleston area.
"You can't drag us out of here," he said. "We just love this place."
Bill said, "The biggest compliment we get is that people come in from out-of-state and tell us they wish they had a Dunleavy's Pub in their town. People consider the pub their home away from home."
He added, "We're family. That's a big part of it."
Stop by the pub at 2213 Middle St. on Sullivan's Island, call 843-883-9646 or visit www.dunleavysonsullivans.com.
By Pamela Brownstein