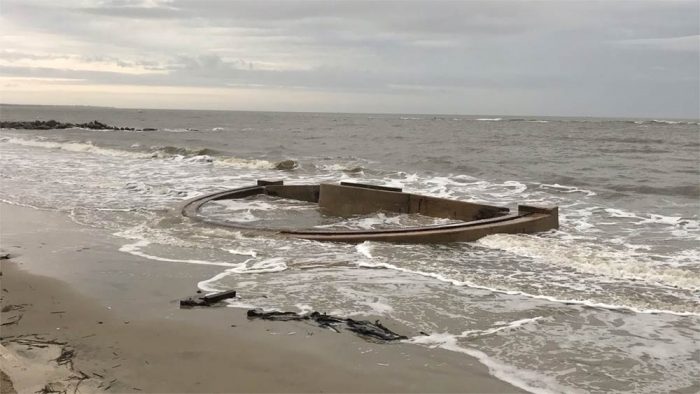 Sullivan's Island has another beach attraction.
The relentless surge of the ocean toward shore has almost completely uncovered a circa World War II coastal defense battery, a Panama mount that was designed to be outfitted with 155-mm artillery guns to protect the Charleston harbor and the coastline in general from attack by sea.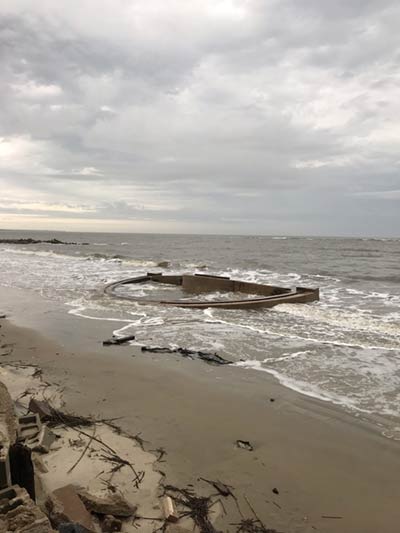 Gary Alexander, a national park ranger at Fort Moultrie, said the long-abandoned battery had been partially visible, but the recent hurricane ripped away much of the sand that was covering the mini-fortification. The mounts were installed in what was called a sub-post of Fort Moultrie on the Marshall Reservation during the World War II but were dismantled a few years later as coastal defense priorities changed.
"A lot of these concrete batteries were built during the wars along the east and west coasts of the United States," said Alexander. "There were others on the island, and we believe there is one still buried back among the houses that line the beach. The coastline has changed so much over the years. This one was partially visible, but the hurricane really uncovered it quite a bit."
Alexander said that while the mount provides an interesting glimpse back at the area's past during times of war, there are no plans to fully restore the mount for integration into Fort Moultrie National Park.
"I've seen it, and it is in pretty good condition. It will probably be around for a long time. The Army made them to last," he said.